Organic Andoa 39% Milk Baking Chocolate - 8.8oz
ANDOA MILK is a melt-in-the-mouth chocolate with a powerful, authentic milk flavor and powerful cocoa notes.
Milky sweetness, notes of farm milk and a touch of acidity.
Fair trade milk chocolate, organic farming, certified Fairtrade/ Max Havelaar
Grand Cru Single Origin Peru
Cocoa content: 39%
Preferred use: cremeux and ganaches
250g - 8.8oz bag of feves
This product is Kosher certified (Triangle K - Dairy) and Gluten Free
Discover Organic Andoa Milk 39% Tasting Bar 
$17.59

ANDOA Milk 39% is an organic and fair trade deliciously smooth chocolate with a seductive milky sweetness and robust cocoa taste.
This Grand Cru is a soft and mellow chocolate that seduces with its milky smoothness and chocolate tenderness, enhanced by a bittersweet hint.
ANDOA 39% is one of the visible expressions of Valrhona's commitment to sustainable development. In Peru, the world's second-largest producer of organic Cocoa, Valrhona has cultivated the soil and sustainable relationships with the farmers to develop a fair trade certified milk chocolate from organically farmed ingredients.
This product is Kosher certified (Triangle K - Dairy) and Gluten Free
Understanding Organic Certification
Our chocolates' ingredients must meet strict growing standards to be certified organic. Certifications guarantee that ingredients are farmed naturally in a way that promotes biodiversity because they are free from:
• herbicides or synthetic fertilizers,
• pesticides,
• GMOs.
This certification also guarantees products are free from colorants, synthetic chemical aromas, and flavor enhancers
More Information

| | |
| --- | --- |
| Applicable Dangerous Goods Regulations | Not Applicable |
Ingredients:
cane sugar*
cocoa butter*
whole milk powder*
cocoa beans from Peru*
emulsifier: sunflower lecithin*

(*) Product from Organic Farming. Certified by FR-BIO-01

Cocoa butter, cocoa beans, cane sugar are Fairtrade certified, traded, audited and sourced from Fairtrade producers, total 73.7%. For more visit info.fairtrade.net/sourcing
This Product May Contain Traces Of Nuts, Soy.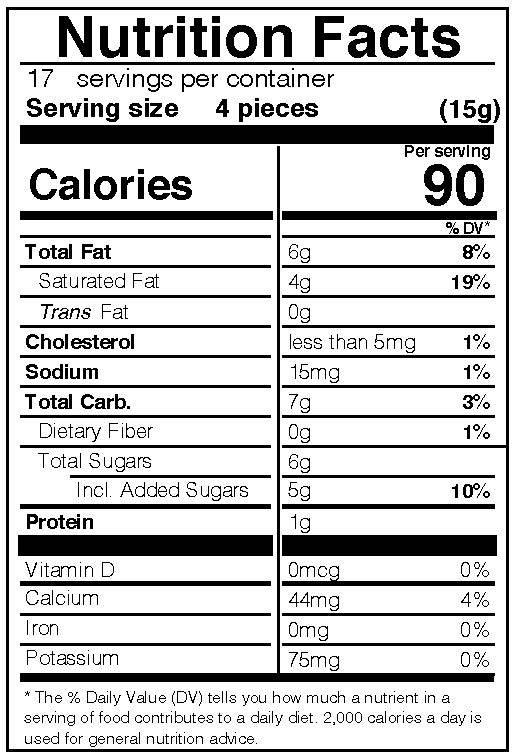 Bake with our Organic Andoa 39% Milk Baking Chocolate :