Pastry Classes - Choux Pastry 101
Thursday, May 3, 2018 - 6:30PM-9PM
Choux Pastry 101
Chef Hervé Poussot, Almondine Bakery
Have you always dreamed of making the same pretty golden puffed éclair as your local bakery? Step by step, French Chef Hervé Poussot from the famed Almondine Bakery in Dumbo, Brooklyn, will share with you all his secrets and foolproof techniques of mastering the challenging yet rewarding Choux Pastry.
In this class, Chef Hervé will teach how to make:
Creamy Praliné Éclair
Fluffy Chocolate Profiteroles
Chouquettes with a Cocoa Nib Twist
Traditional French Gougères, a Tasty Cheese Choux

Come and learn all the essentials and tips to become a Choux Pastry Master!
Bring home your creations and receive a class recipe book, a Valrhona apron and a 20% discount on the website.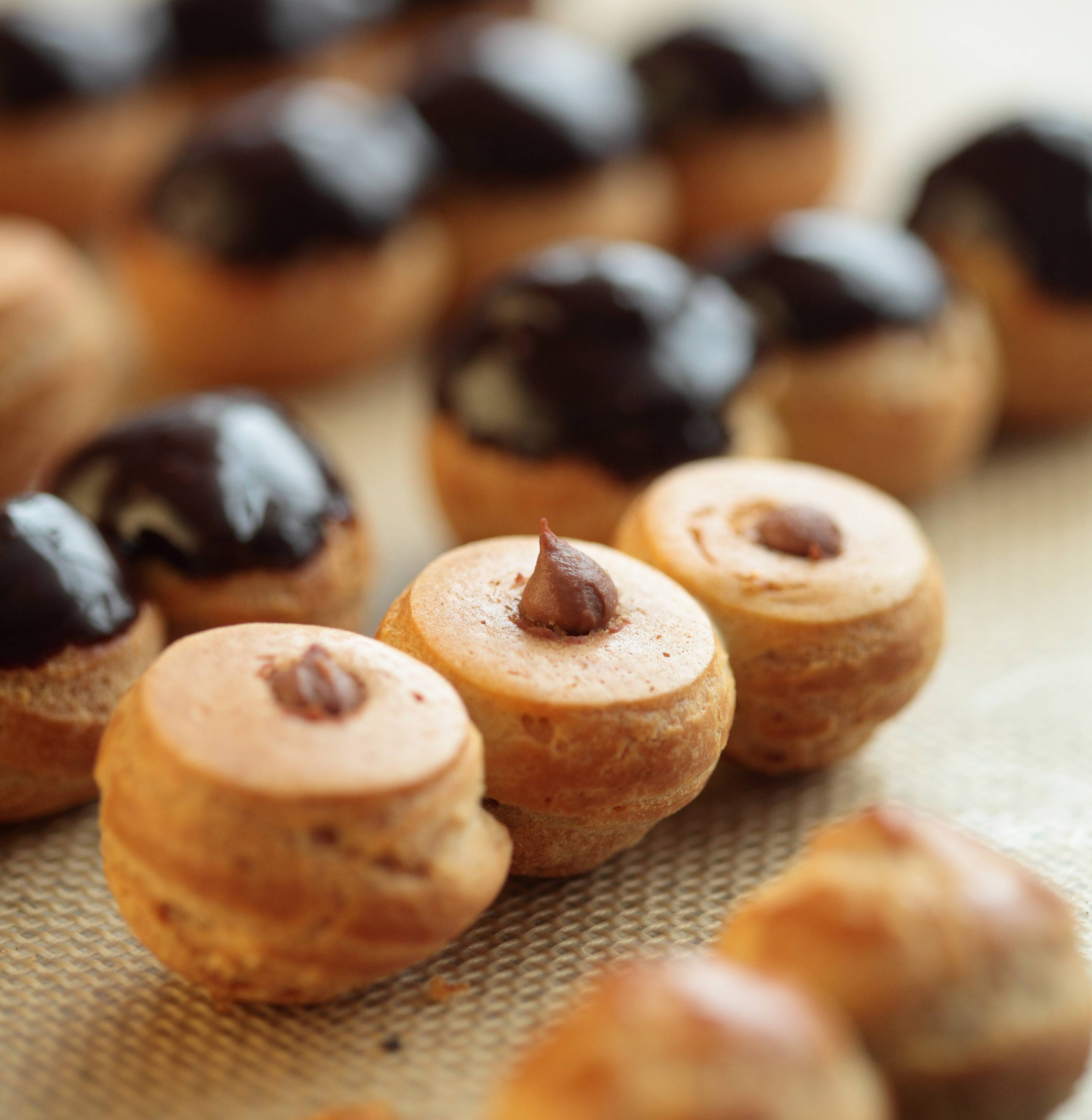 ---
Cancellation Policy:
We will reserve your spot upon confirmation of your full payment. If you have to cancel 30 days or more prior to the first day of class we will be happy to refund you in full. If you have to cancel within 30 days you will receive a 50% refund. In the unlikely event that Valrhona is forced to cancel a class for any reason, you will receive a full refund. We cannot be held responsible for any other costs incurred in relation to the class. If you purchased through Coursehorse, then our Refund & Cancellation policy applies to your purchase. If you are entitled to a refund, or have any questions, please contact Coursehorse here.