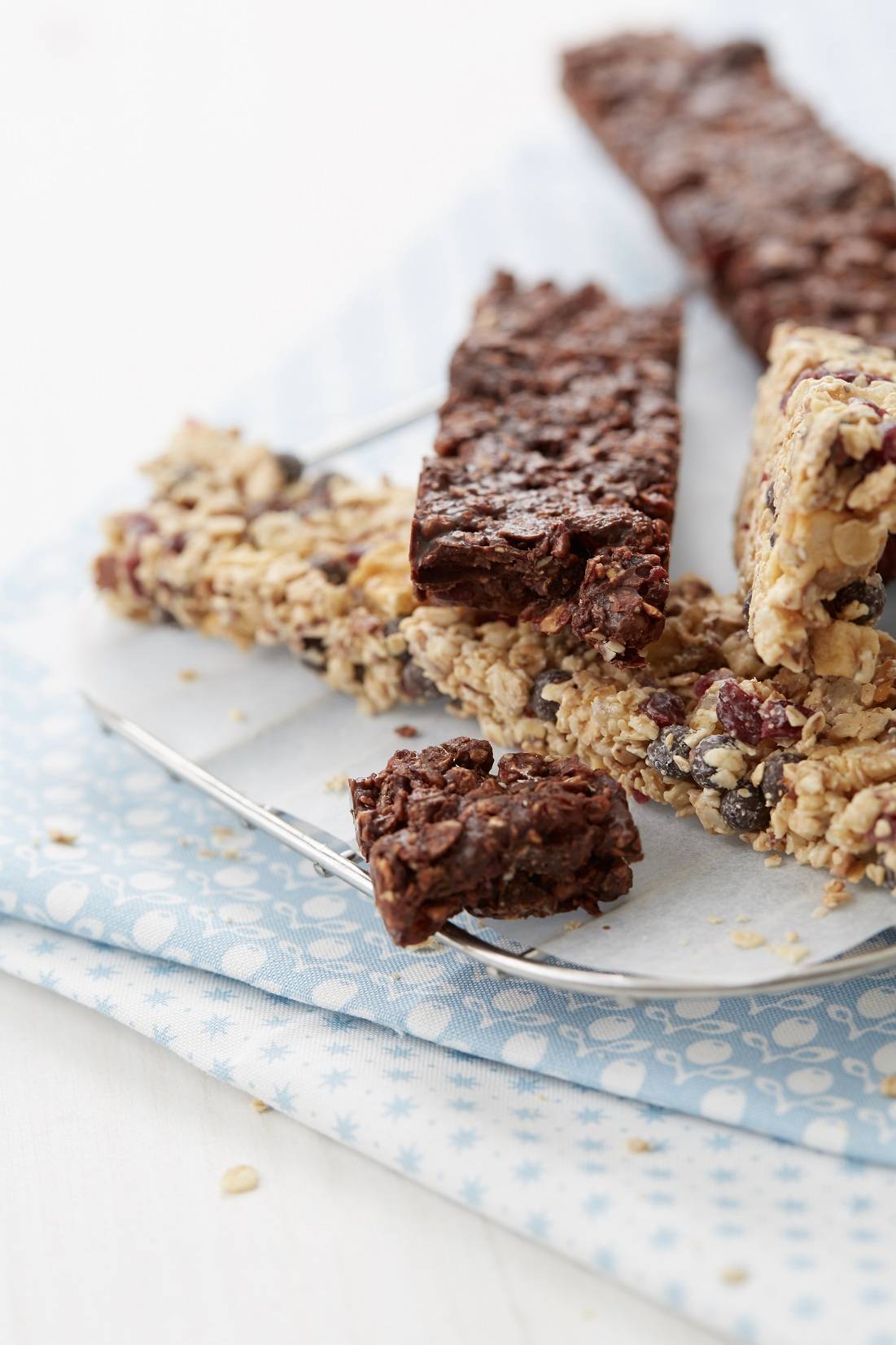 CHOCOLATEY FRUIT GRANOLA BARS
Original recipe created by L'École Valrhona.
Category: Cookies & Bars
Difficulty: Easy
INGREDIENTS
100g whole almonds
45g oats
100g Pink Lady apples
60g bananas
20g dried pineapples
20g dried cranberries
20g raisins
80g
INSTRUCTIONS
Place the almonds and oats seperately on a single tray and bake at 320ºF (150ºC) until they are toasted.
Peel the apples and bananas and dice into small cubes. Dry in the oven at 320ºF (150ºC) for 10 to 15 minutes.
Once they have cooled, roughly blend the almonds in an electric mixer. Mix the oats with the dried fruit, almonds and Dark Chocolate Chips 60%.
Mix carefully with the melted Caraïbe 66% Chocolate.
Press the mixture into a rectangle baking dish lined with baking paper.
Leave to harden.
TIP
Change up your granola bars by using different kinds of dried fruits. Use the same oat base, but change up the rest for a fun new granola bar customized for you!