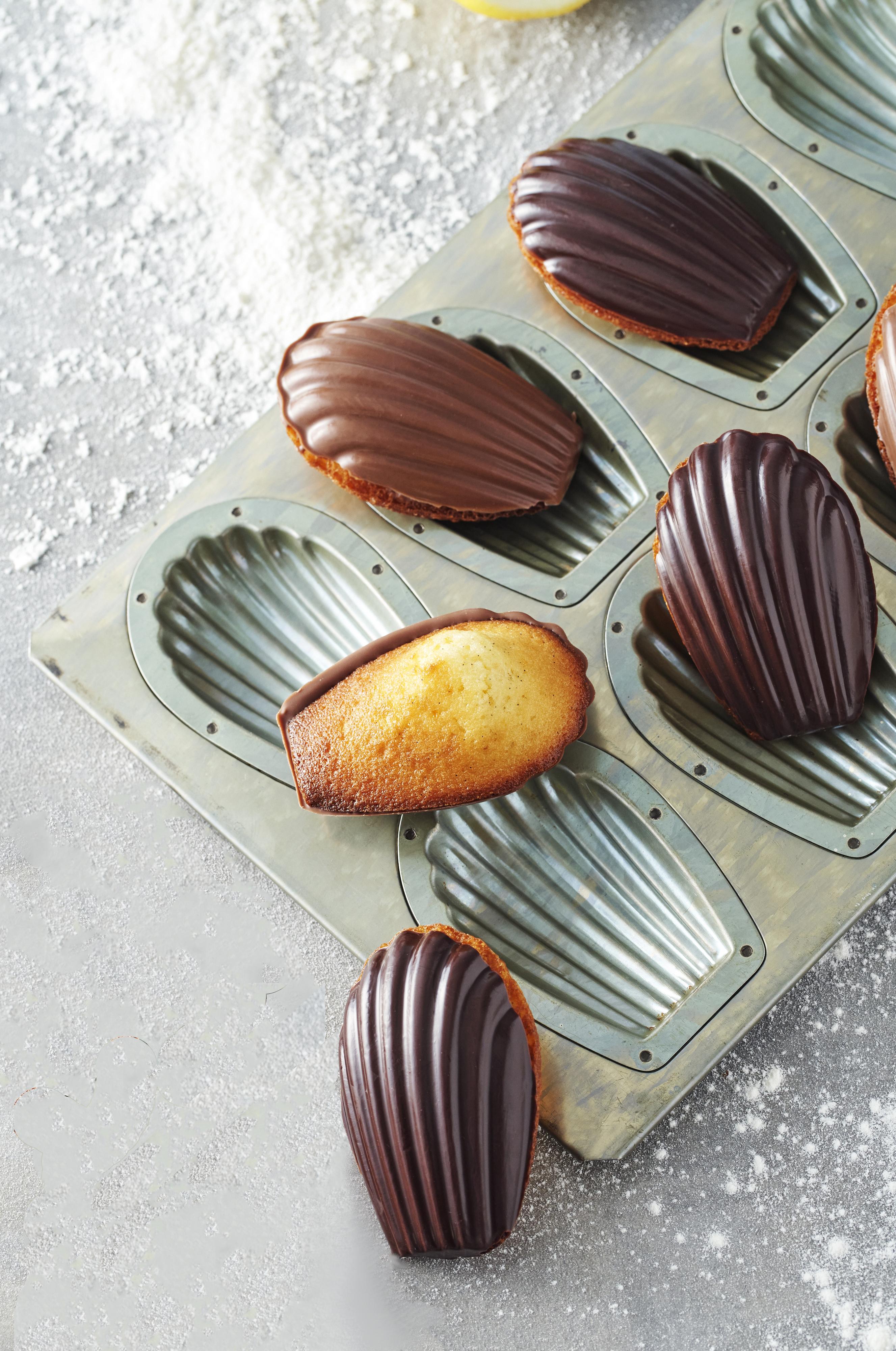 ORIADO GLAZED MADELEINES
An original recipe by l'École Valrhona
Category: Cookies & Bars
Difficulty: Easy
1ea lemon
150g sugar
25g honey

130g eggs
215g all-purpose flour
5g baking powder
85g heavy cream
130g butter
INSTRUCTIONS
Zest the lemon with the sugar. Mix the honey and the eggs. Add it to the sugar and zest.

Sift the flour with baking powder and add it to the previous mixture. Melt the butter. Add the cream and then the butter.

Leave the dough to rest for 24 hours in the refrigerator. Bake at 374°F (190°C) and then lower the temperature to 338°F (170°C) for 7 to 8 minutes. Let cool on the baking rack once golden brown.

Melt Oriado 60% Dark Chocolate glaze the madeleines and place in the original pan to make a crunchy, glossy coating.