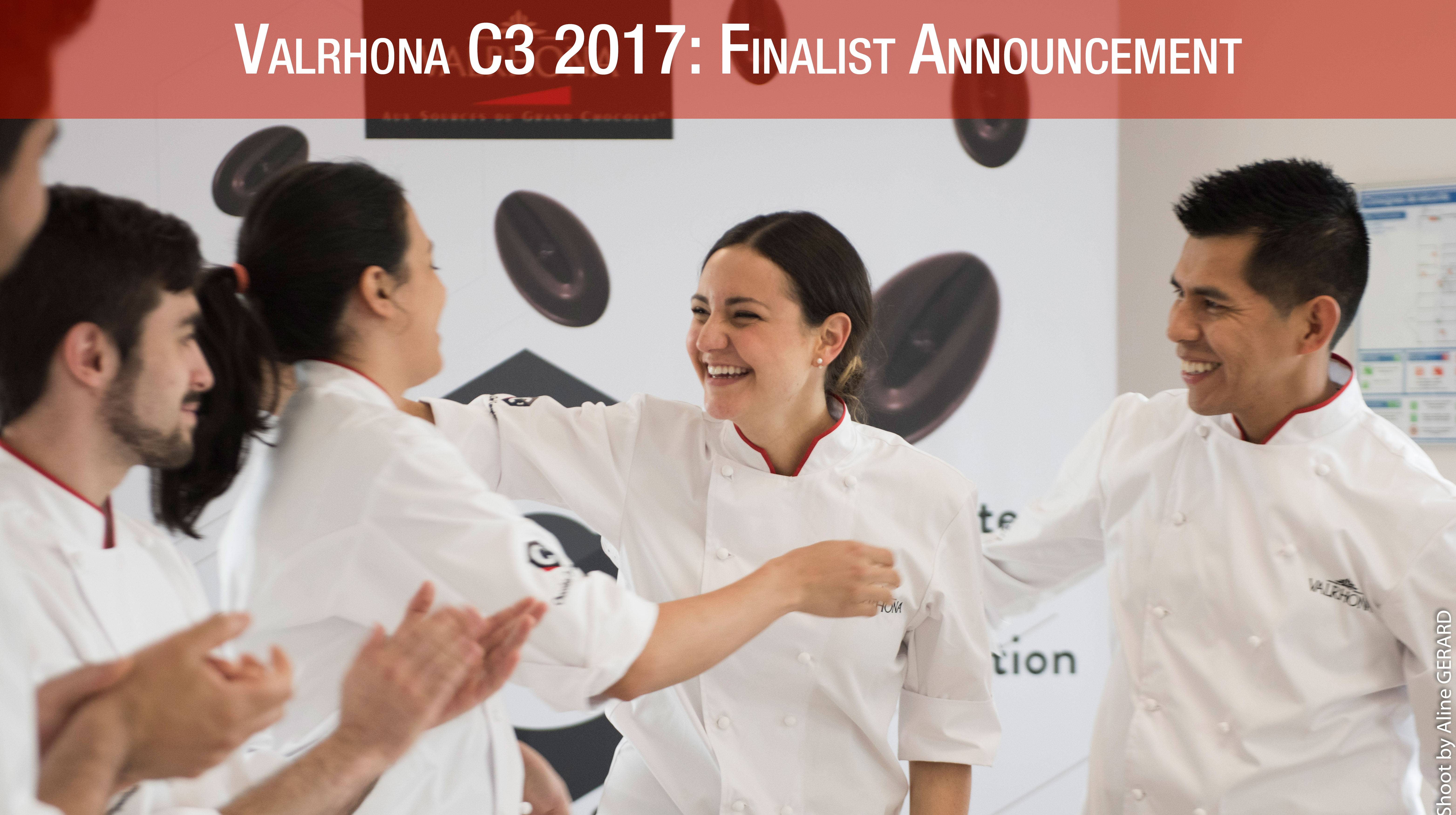 On July 31 2017, a selection committee comprising representatives from both l'École Valrhona and StarChefs anonymously reviewed all the applications submitted to participate in the C3 Competition and selected the 6 candidates and 3 alternates for the Competition Final in October 2017.
We are thrilled to announce the 6 selected candidates and the 3 alternates who are invited to participate in the prestigious Valrhona C³ competition on October 23, 2017. Congratulations to, in alphabetical order:


Curtis Cameron


Las Alcobas/ Alcacia House
St. Helena, California


Giane Cavaliere


Volt Restaurant
Frederick, Maryland


Christian Lai Chun


Pacific Institute of Culinary Arts
Vancouver, Canada


Thao Nguyen


Grey Eagle Casino & Resort
Calgary, Canada


Mina Pizzaro


L'Appart
New York, New York


Lok Hin Yam


Rosewood Sandhill Hotel, Madera
Menlo Park, California


Stephanie Duong (Alternate)


Roselle Desserts
Toronto, Canada


Christina Mercado (Alternate)


Newport, Rhode Island


Jordan Neal (Alternate)


Four Seasons Hotel, Westlake Village
Thousand Oaks, California


On October 23, 2017, the finalists' works and recipes will be assessed and tasted by professional Work and Tasting Judges as well as Press Judges. The selection will be made on the basis of an assessment criteria for all participants: originality, taste, flavor combinations, textures and adherence to the theme.
The winner will receive a $4,000 prize and represent North America in the 2018 International C3 Final.
Click here to buy your pass to attend the competition or to learn more about the competition.