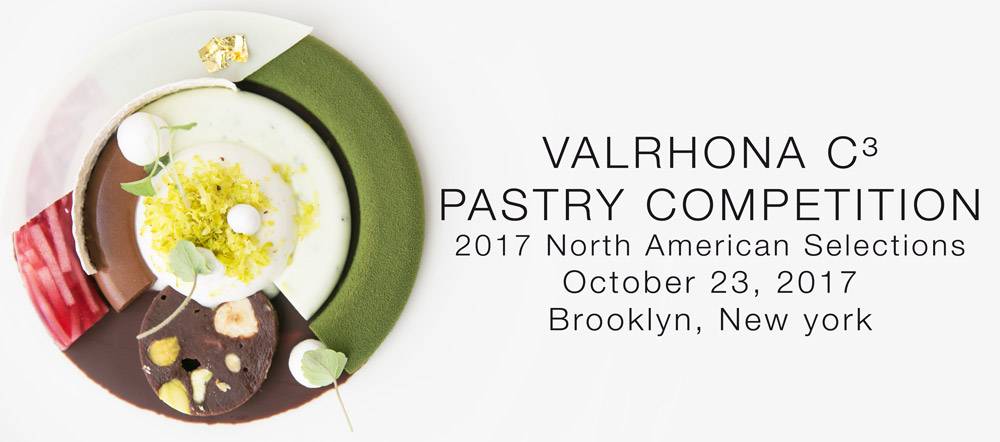 Since 2008, Valrhona has organized the Chocolate Chef Competition (C³) to celebrate professional Pastry Chefs and honor the elaborate nature of the trade in all of its technical and creative aspects, with a focus on chocolate.
By gathering a community of Pastry Chefs, who are driven by a desire to showcase the quality and creativity of their work, Valrhona highlights the profession and gives attendees the opportunity to discuss trends, techniques and market developments.
After two years of successful and incredible competitions with the 2015 North American Selections and the 2016 International Final, Valrhona and StarChefs are thrilled to partner again this year and host the 2017 Valrhona C³ North American Selections at the 12th Annual StarChefs International Chefs Congress on October 23, 2017.
We are thrilled to announce the prestigious panel of judges who have confirmed their participation in the competition. The judges include:
Pierre Hermé, Pierre Hermé, Paris
Ghaya Oliveira, Daniel, New York
Johnny Iuzzini, Sugar Fueled Inc., New York
Kelly Fields, Willa Jean, New Orleans
William Werner, Craftsman & Wolves, San Francisco
Tom Hemerka, Pastry Elite
Nick Muncy, Tooth-Ache Magazine