Introducing Valrhona's latest innovation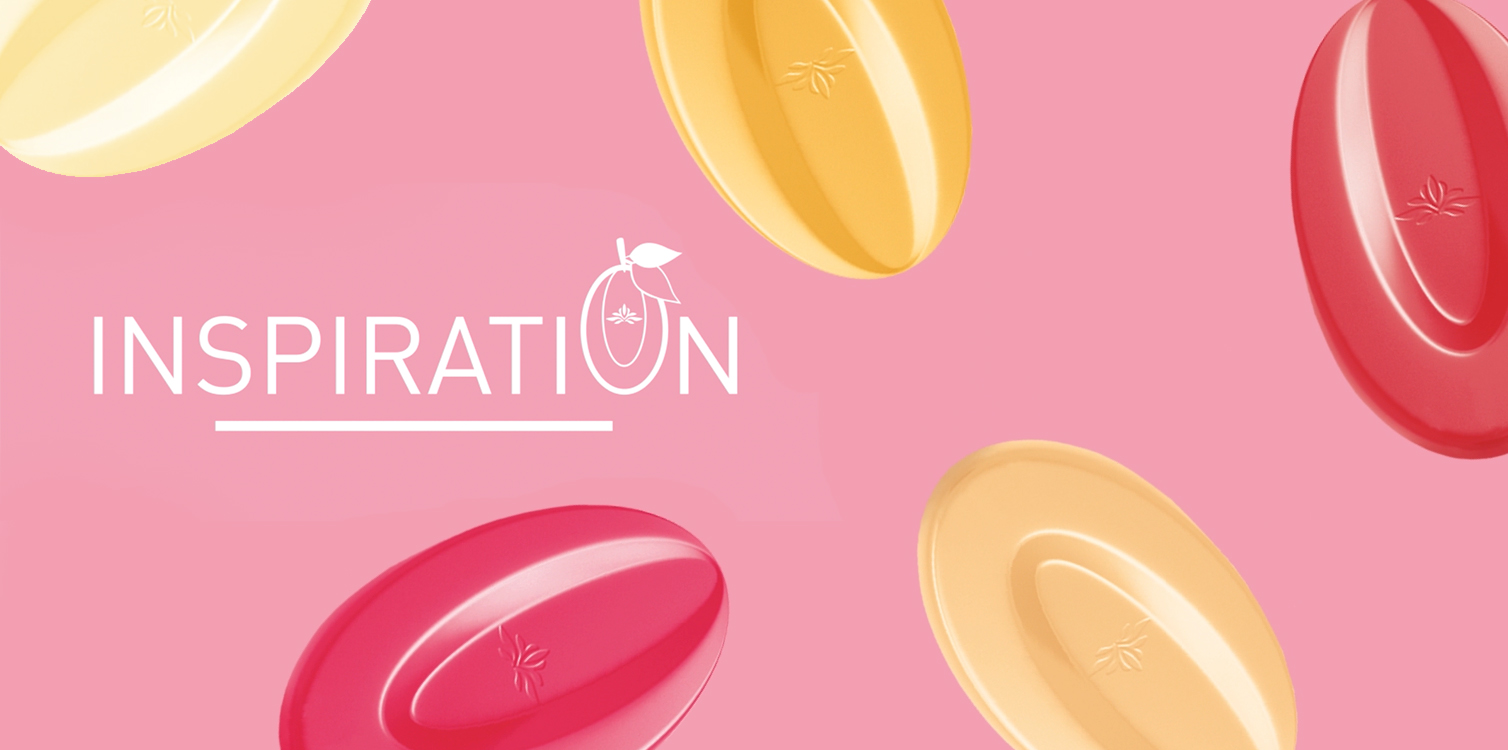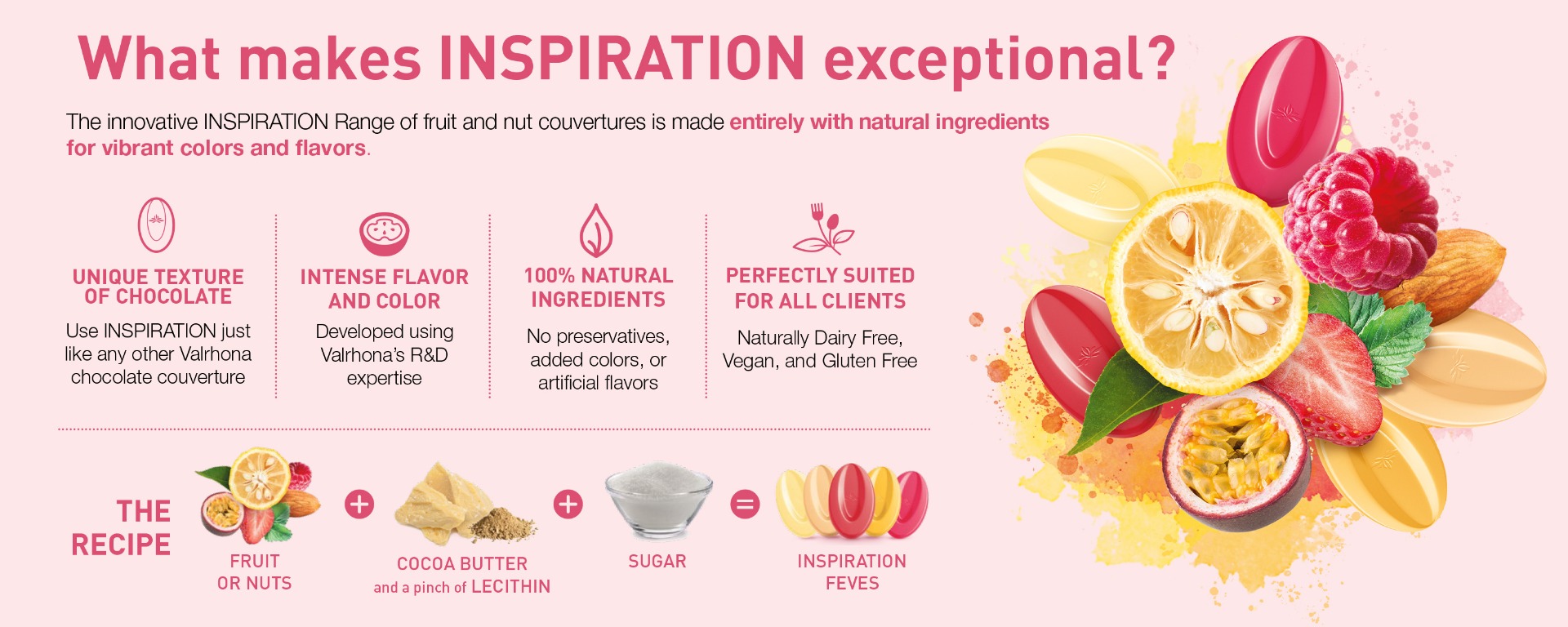 * Naturally Dairy and Gluten-Free!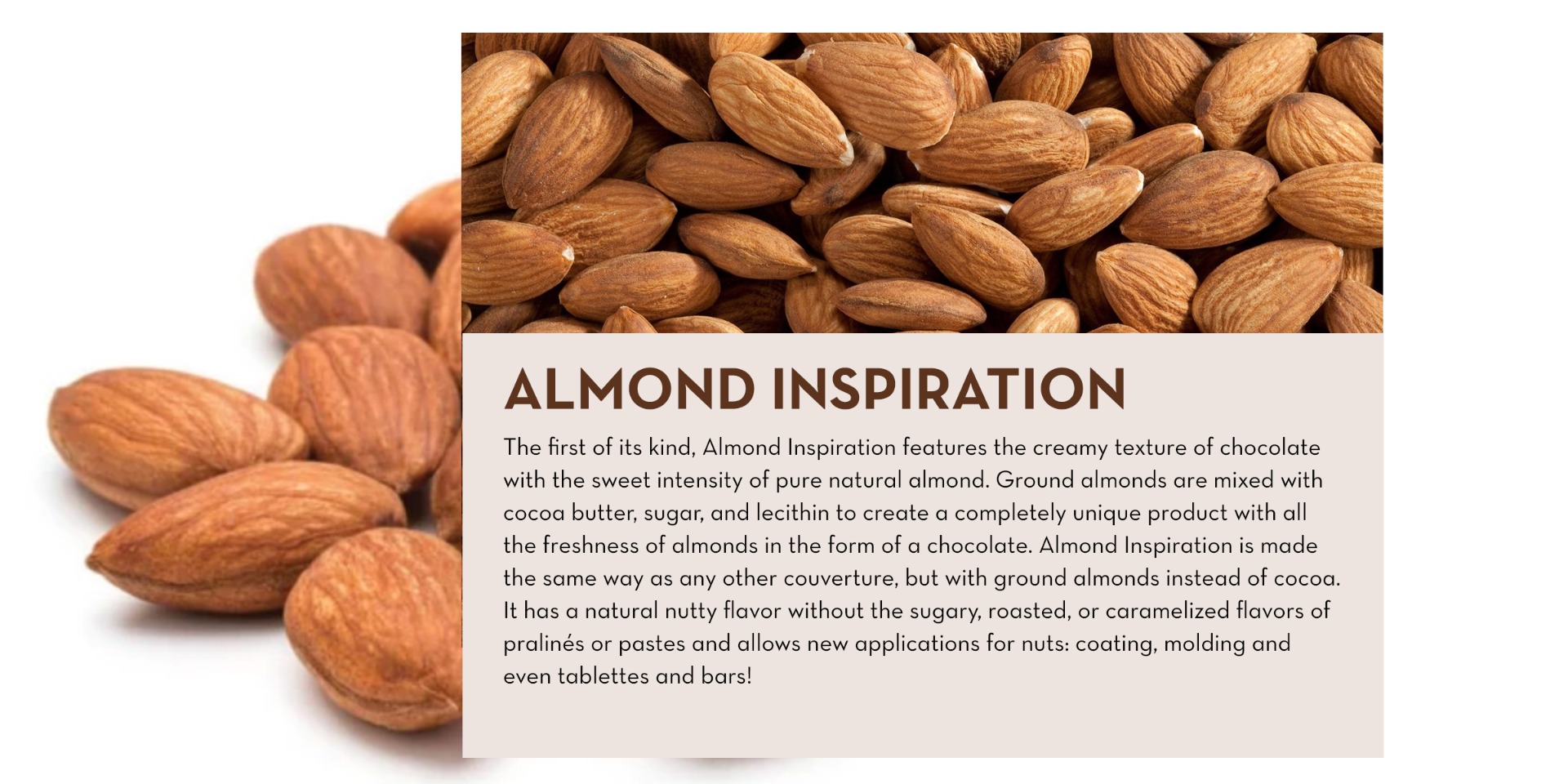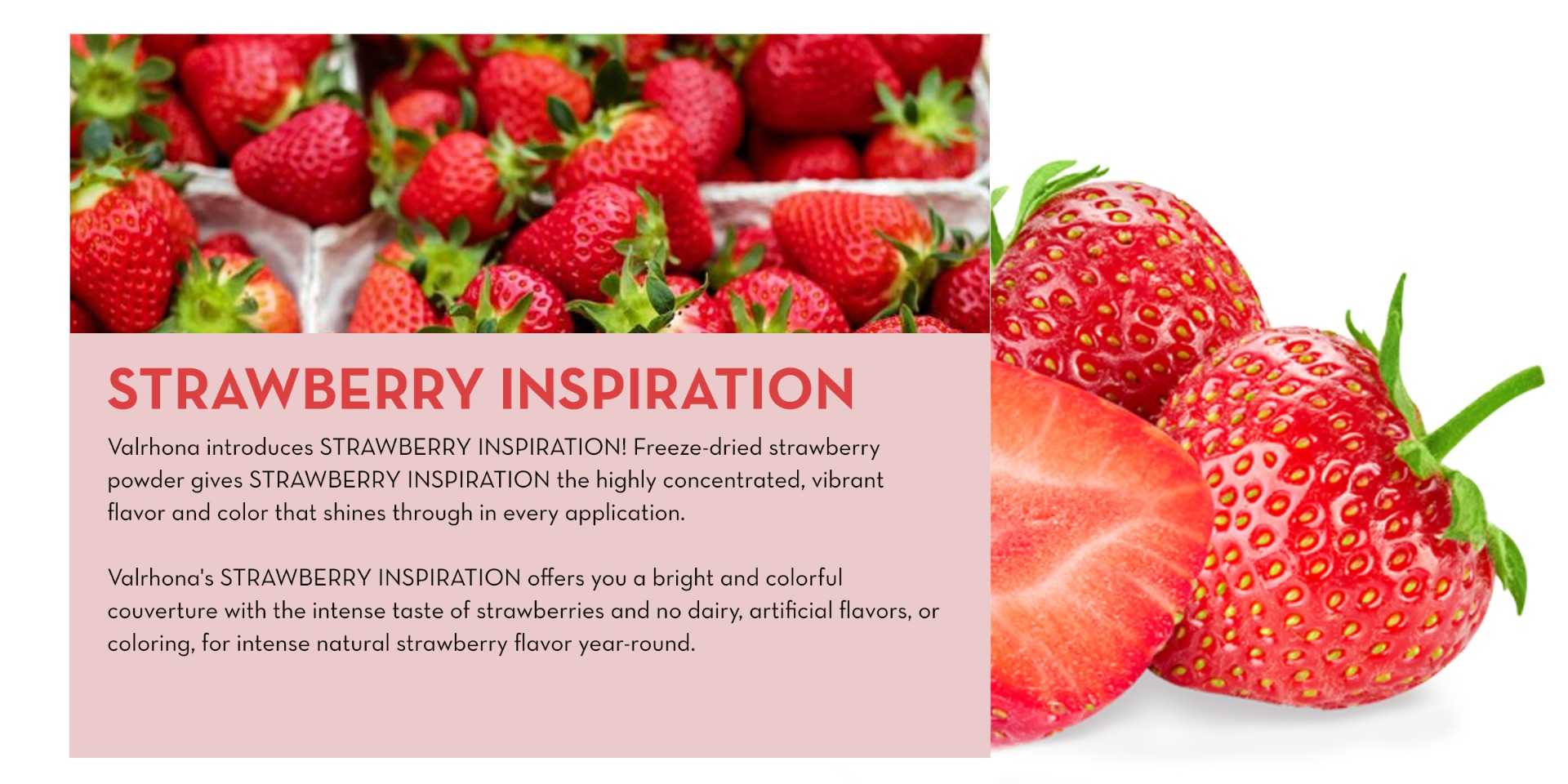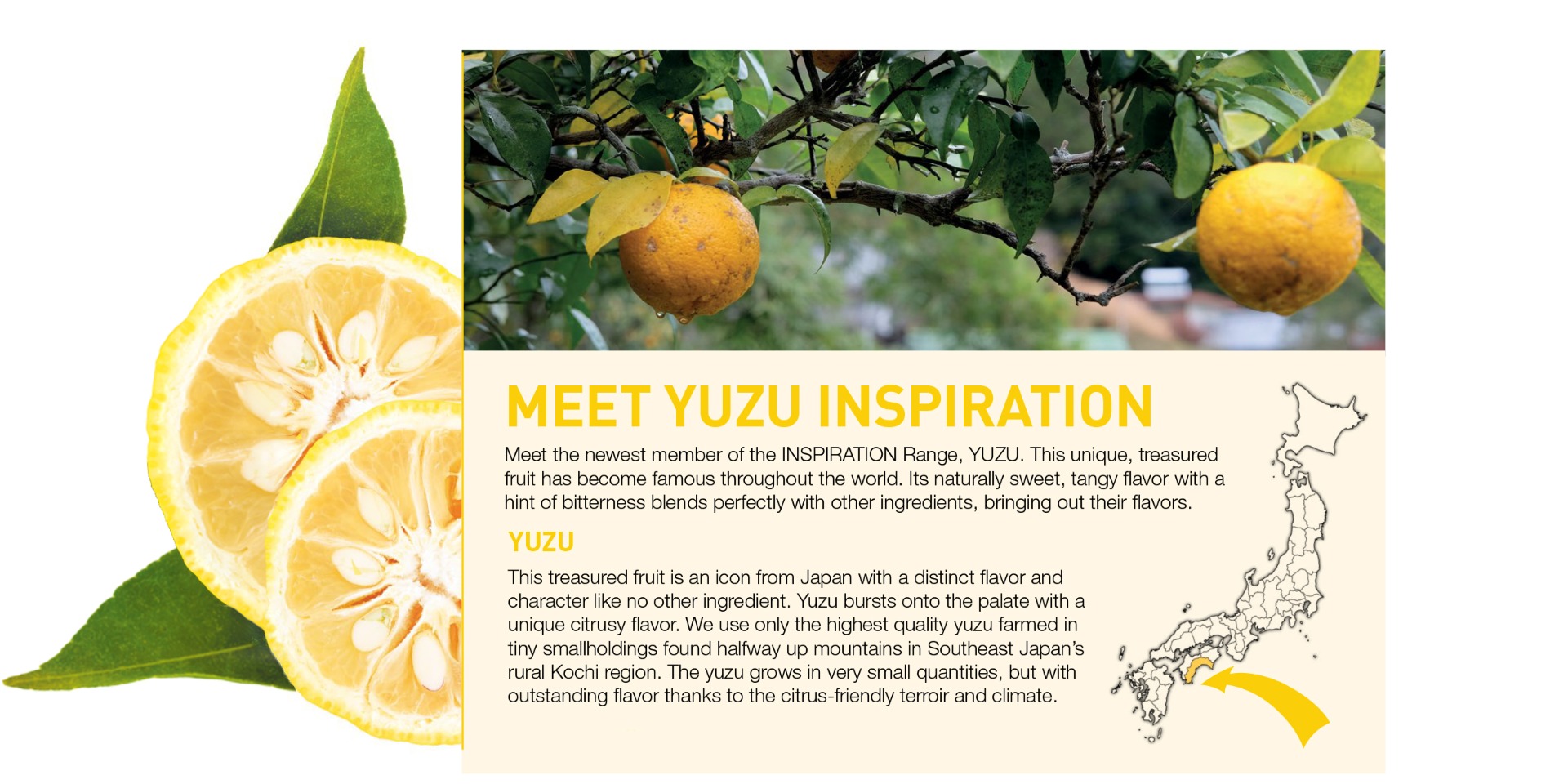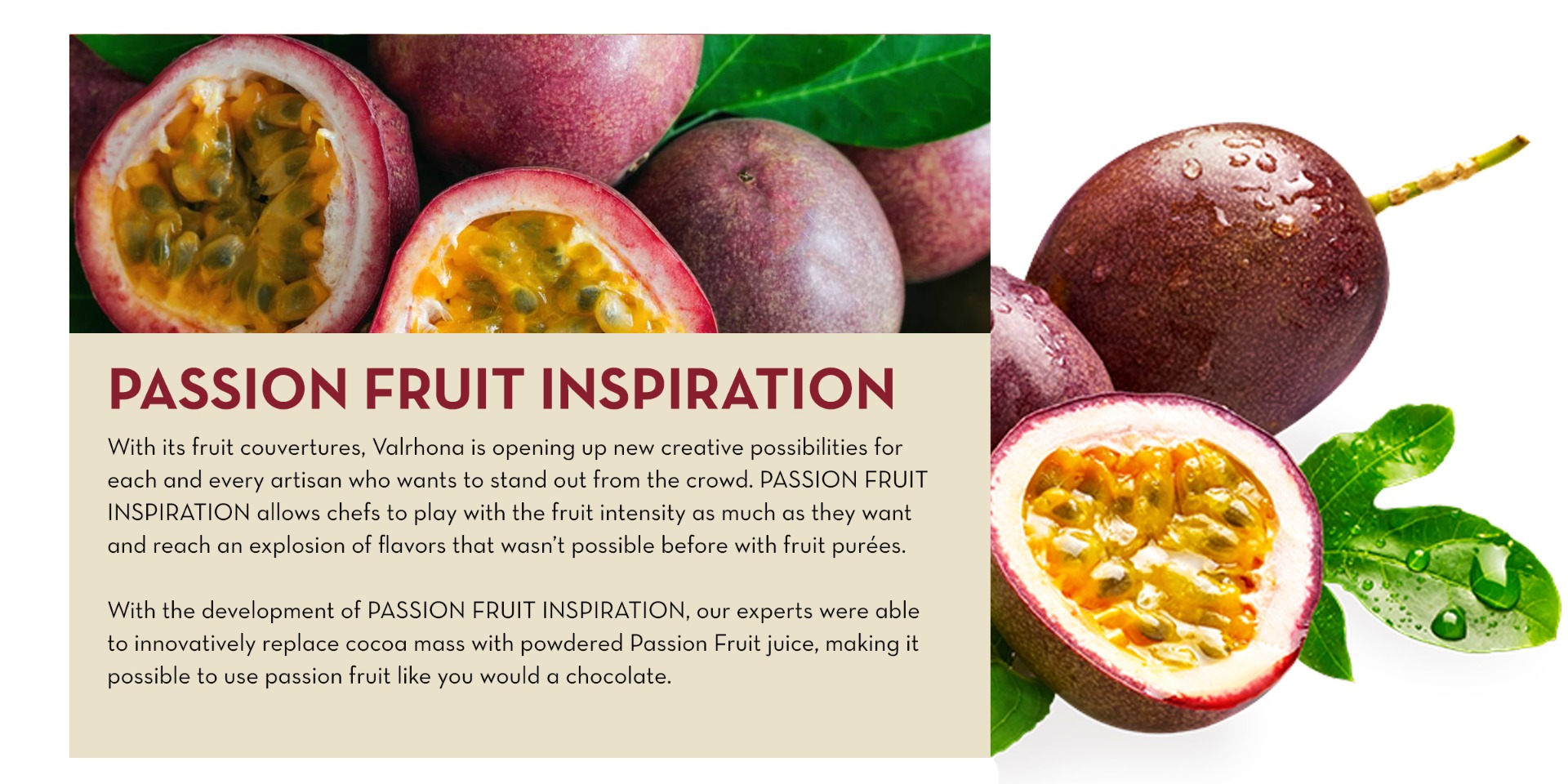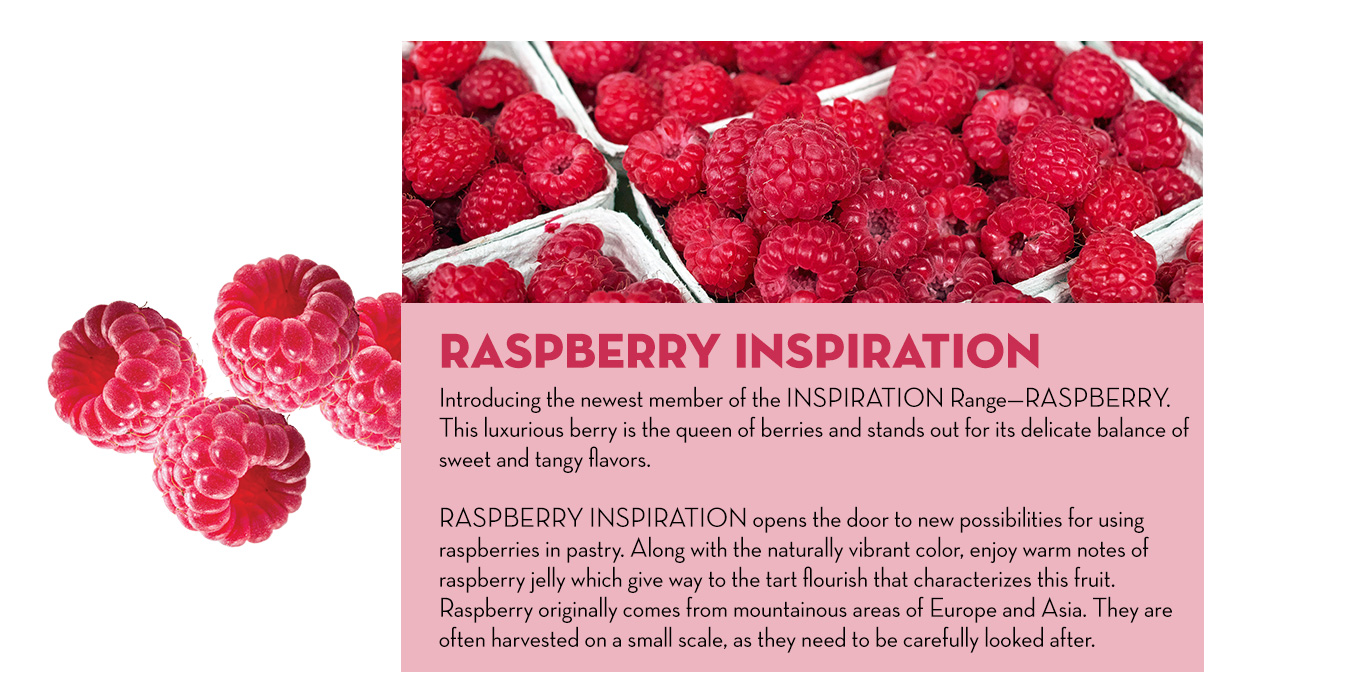 Valrhona introduces INSPIRATION, the first-ever range of fruit and nut couvertures. What does that mean exactly? Our new innovation functions just like chocolate, but is made entirely with natural fruit or nut ingredients for vibrant colors and flavors.
We are constantly inspired by the world around us. Our team of Pastry Chefs and Research and Development experts are inspired by the amazing creations of our customers, vibrant flavors and colors, trends, and even things pastry chefs can't do but wish they could. A combination of those inspirations led to the creation of our newest innovation, appropriately named, INSPIRATION. We hope you can see our inspiration shining through with these unique products, and we hope they help inspire you to reach new limits with your creations.