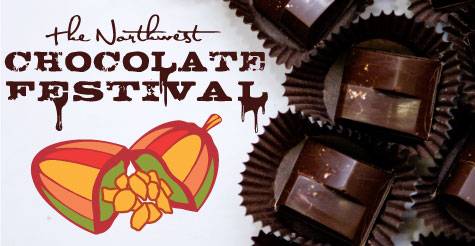 The Northwest Chocolate Festival is a gathering of hundreds of cocoa-lovers and several regional chocolatiers for three days of sweet festivities. Whether you fancy milk, white or dark chocolate, the festival has the chocolate for you. The event not only attracts traditional chocolatiers, but also innovative chefs, cooks and baristas that dive into experimental takes on chocolate-infused treats ranging from chocolate cocktails to cacao-encrusted macaroons. Confectionaries and artisans from around the world flock to the event to the delight of choco-enthusiasts, treating attendees to a new chocolate experience.
Visit us at the Northwest Chocolate Festival in November!
Stop by our Booth (#225) to taste some chocolate and see our latest innovations. And be sure to check out Valrhona Cercle V Chef Michael Recchiuti at the Culinary Stage.
Northwest Chocolate Festival
November 11-12, 2017
Seattle, Washington