From information on new products for chefs and chocolatiers to schedules of demos and classes, valrhona.us informs, educates, and instructs through regularly updated content and news. Industry professionals are able to access information, such as how to order products, product usage, tips, recipes, and frequently asked questions 24/7. Chefs are also able to contact Valrhona for responses to individual questions.
Valrhona USA is happy to have a team of chefs creating recipes, teaching demos, and running classes at our L'École for professionals and consumers alike.
Meet Our Chefs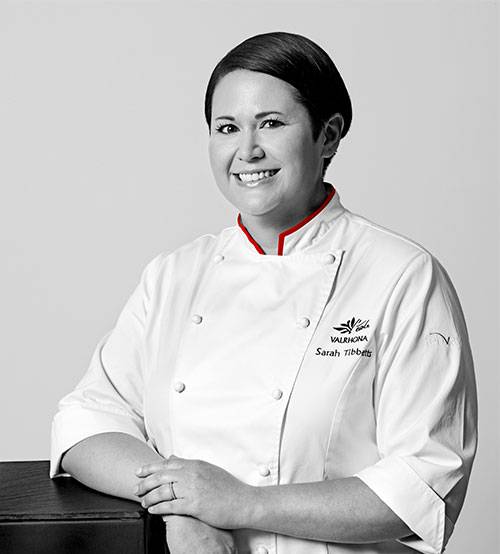 Sarah Tibbetts
Corporate Pastry Chef
North America
A graduate of Culinary Institute of America, Sarah Tibbetts' stellar career includes experience at some of the most renowned restaurants and hotels in the country. In San Francisco, she worked at The French Laundry, Citizen Cake and the Ritz-Carlton Dining Room. In Las Vegas, she continued to hone her skills at the Wynn Hotel; then, as Executive Pastry Chef at the four-star Fleur de Lys; and then Michael Mina's Michelin-rated restaurant at the Bellagio. She is a 2009 James Beard Award nominee and appears regularly in national and local media.

Chef Tibbetts qualified for the North American semi-finals of the Valrhona C3 Culinary Competition in Versailles, France in April 2011. The extremely accomplished Chef Sarah Tibbetts joined Valrhona as its L'École Valrhona North American Pastry Chef, Central, through which she uses the skills to conduct classes for professionals, one-on-one culinary consultations and media outreach, communicating the tastes and tales of Valrhona chocolate.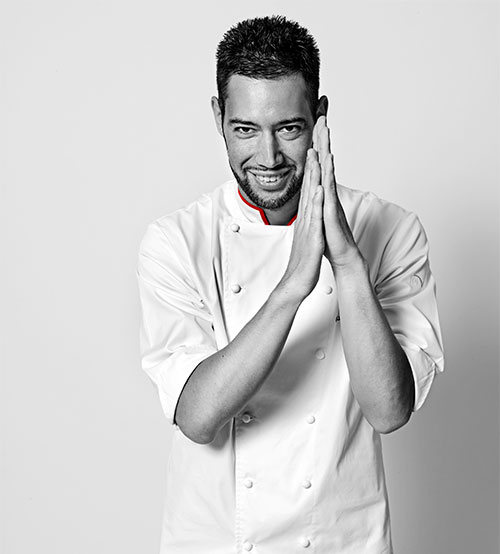 Guillaume Roesz
US Global Pastry Chef
North America
Chef Guillaume Roesz began his career with a pastry apprenticeship in Alsace, France at Pâtisserie Dany Husser. In 2006, Guillaume moved to Paris to join the prestigious team at Maison Ladurée. Five years later, Guillaume embarked on a new journey, this time to the Middle East, to open three shops for Maison Ladurée in Doha and Dubai.
In 2015, Chef Roesz joined the Valrhona Team as the Middle East, Africa & South Asia Corporate Pastry Chef, bringing his expertise in pastry and passion for Valrhona chocolate. Chef Roesz joins the team providing technical support to distributors and end users, teaching hands-on classes and demonstrations, developing recipes for professionals and consumers, testing and developing new techniques, working on new trends as well as implementing best practices from L'École Valrhona's headquarters.