Guanaja 70% Dark Baking Chocolate - 8.8oz
GUANAJA 70% Dark Baking Chocolate
A kitchen staple, GUANAJA 70% develops extraordinary bitterness, revealing a whole aromatic range of warm notes while unveiling flowery notes and an intense flavor that is exceptionally long-lingering.
Chocolate made from a blend of characteristic cocoa beans from Trinidad, Dominican Republic, Jamaica, Ghana, Ivory Coast and Madagascar.
Preferred use: ice cream and sorbets.
Bittersweet & Elegant Dark Chocolate
250g (8.8 oz) in feves shape 
Discover GUANAJA 70% Tasting Bar
Discover GUANAJA 70% With​ Cocoa Nibs​ Inclusion Chocolate Bar
Discover Guanaja Etnao Inserts
$15.99

Guanaja 70% develops extraordinary bitterness, revealing a whole aromatic range of warm notes while unveiling flowery notes and an intense flavor that is exceptionally long-lingering.

In 1986, Valrhona created GUANAJA 70%, the world's bitterest chocolate using 70% cocoa. It was quite an achievement! This heightened cocoa content required a complete rethink of how things were done. This was when we started to select cocoas with absolute precision because there was nothing to mask imperfections with such a low proportion of sugar.
Therefore, Cocoa was selected according to its aromatic profile to create balanced blends with unique flavors. Guanaja immediately revolutionized the market and became a benchmark product. Its name, Guanaja, is a nod to the first cocoa beans given to Christopher Columbus when he washed up on the Caribbean island of Guanaja on July 30, 1502.

GUANAJA is a masterful blend with a balanced bitterness that reveals a complex range of fruit, coffee, molasses, and floral notes. Guanaja is a subtle blend of Cocoa aromatic profiles typical of Trinidad, the Dominican Republic, Jamaica, Ghana, Côte d'Ivoire, and Madagascar. These profiles are blended to obtain Guanaja's unique and consistent flavor, which is bittersweet and elegant.

This product is Kosher certified (Triangle K - Dairy) and gluten-free.
Discover:
GUANAJA 70% With​ Cocoa Nibs​ Inclusion Chocolate Bar
More Information

| | |
| --- | --- |
| Applicable Dangerous Goods Regulations | Not Applicable |
Ingredients:
cocoa beans
sugar
cocoa butter
emulsifier: sunflower lecithin
natural vanilla extract
This Product May Contain Traces Of nuts, milk, soy.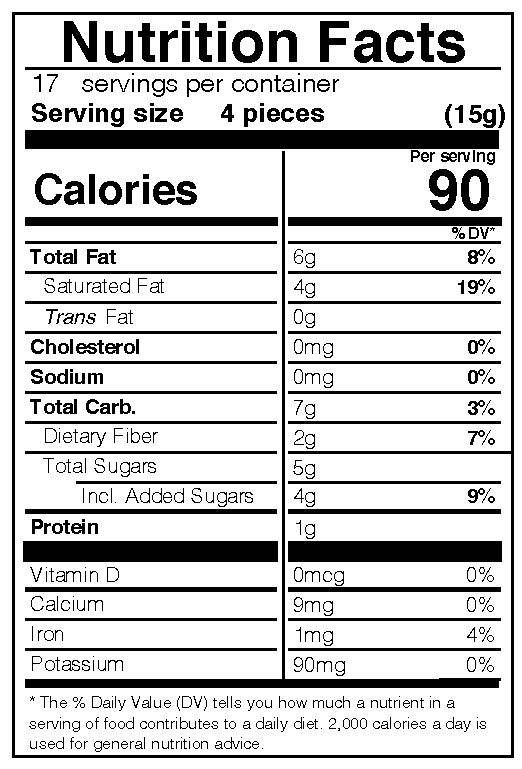 Bake with GUANAJA 70%:
Wine Pairings
Bordeaux's left bank (aka Cabernet Sauvignon based, with a good amount of Cabernet France and Merlot) is a perfect pairing here. This strong, nutty and fruity chocolate brings out the cassis and dark cherry of the wine. GUANAJA's mix of flavors blend well with Bordeaux's blend of grapes. An Australian Shiraz/Grenache blend brings out a tangy yet creamy side of GUANAJA. For the sweeter side, try a slightly sparkling Moscato d'Asti from the region of Piedmont in Italy. The citrus and peach driven fruit and bubbles pop their way into the fruit and nuttiness of the chocolate.
Beer Pairings
This meaty, dark mocha, dry and tannic chocolate deserves a beer just as bitter and almost as bold as it is. A Double Chocolate Stout is rich, full-bodied and concentrated, yet will nicely balance with the intensity and complexity of the chocolate. To counterbalance the 'sauvage' characteristics of the chocolate, a Dark India Pale Ale with strong floral and citrus notes will sweeten and soften the almost harsh finish of this chocolate.