Komuntu 80% Chocolate Baking Bag - 8.8oz
Valrhona 100th year chocolate blend
From cocoa-producing partners to suppliers, co-workers and customers, every one of us has helped to make this dark chocolate, which symbolizes all the work done over 100 years to make the world a better place
KOMUNTU 80% is a blend of all 15 of our cocoa origins worldwide
It tells a story of intense flavor, revealing a bitter and woody aroma with underlying notes of roasted cocoa nibs
Komuntu 80% chocolate baking bag in feves shape
Weight: 250g - 8.8oz
Read below for more information about KOMUNTU 80%


Discover Komuntu 80% Tasting Bar
$15.99

To celebrate our 100th anniversary, we have created KOMUNTU 80% with you. From cocoa-producing partners to suppliers, co-workers, and customers, every one of us has helped to make this dark chocolate, which symbolizes all the work done over 100 years to make the world a better place.    
The KOMUNTU 80% couverture came into being when a group of ethically-minded people gathered to make the ultimate responsibly made chocolates. Because our whole supply chain has helped create its flavor, it tells the story of everyone we have met worldwide. The blend of cocoas has a singular aromatic character, with a strong bitter woody taste underpinned with notes of toasted nibs. Because KOMUNTU 80% is the physical embodiment of our commitment to a fair, sustainable chocolate sector and creative, responsible gastronomy, during our 100th anniversary year, we are redistributing all the profits it makes to cocoa producers. Its name evokes the vital link that binds our collective together, giving a sound and a rhythm to the meaning behind our work. KOMUNTU 80% is a combination of "Komunumo," which means "community" in Esperanto, and "Ubuntu," an African word encapsulating the idea that "I am because we are."   Because it symbolizes everything joyful about our diversity, its patterned look comes in the vibrant colors typical of our cocoas' countries of origin. The gustatory voyage it represents is brought to life beautifully by the French-Madagascan artist Deborah Desmada. Her openness to world cultures illuminates her color palette. It feeds into her technique in which oil pastels and digital painting fuse to create a world where imagination can run wild. She is the ideal talent to bring KOMUNTU 80% to life.
More Information

| | |
| --- | --- |
| Applicable Dangerous Goods Regulations | Not Applicable |
Ingredients:
Cocoa beans
Sugar
Cocoa butter
Vanilla
This Product May Contain Traces Of Nuts, Milk and Soy.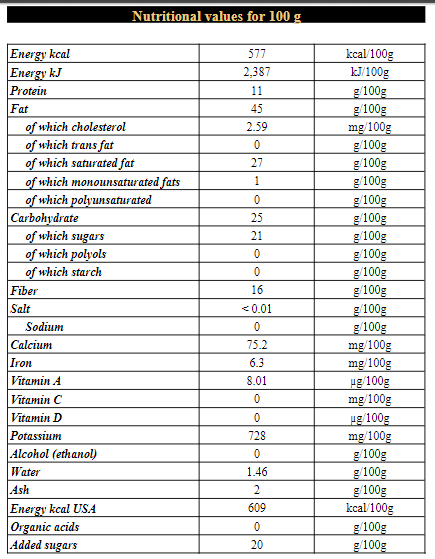 Bak with our KOMUNTU 80% Chocolate :