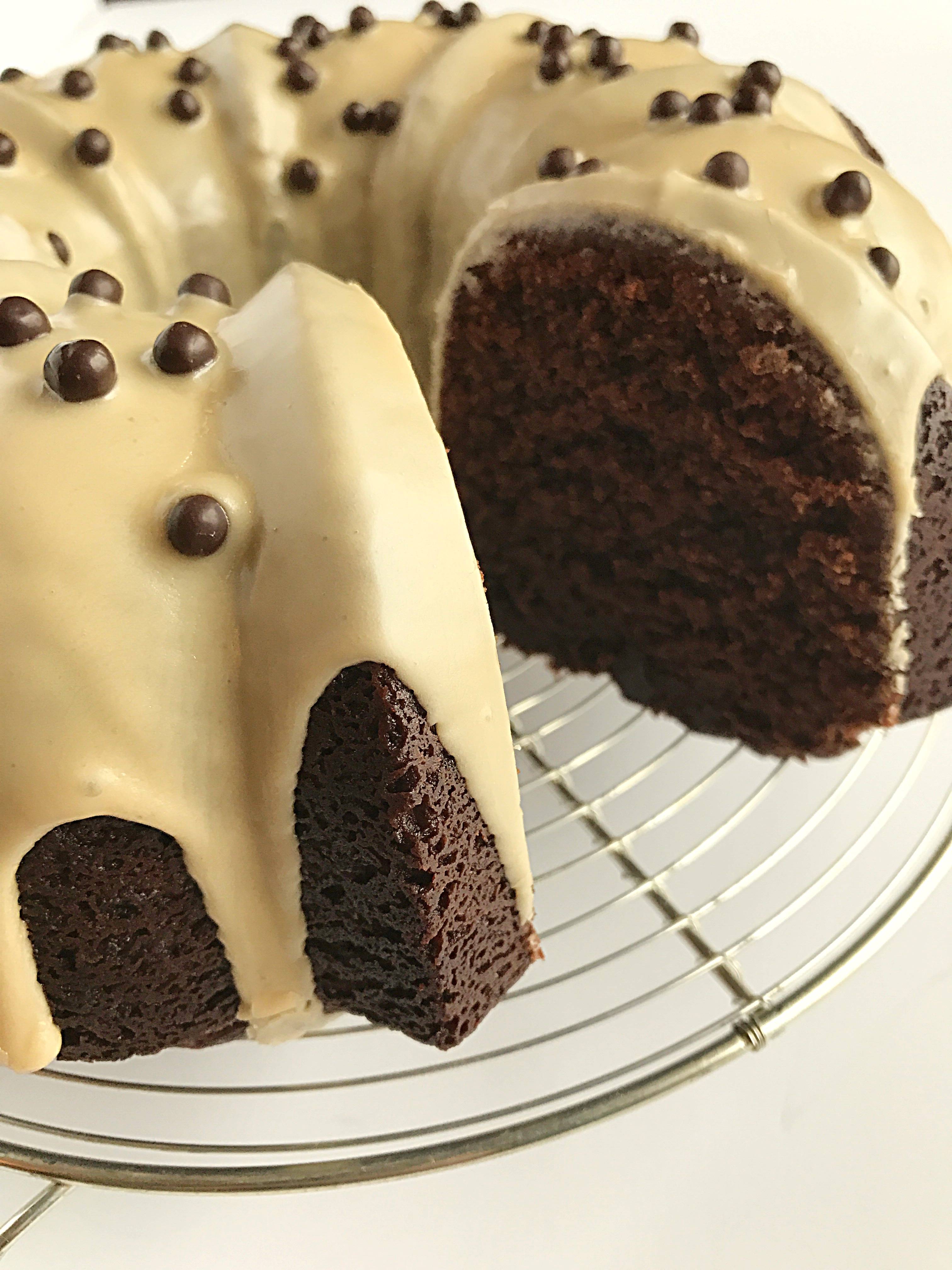 CHOCOLATE STOUT CAKE
Created by Sarah Tibbetts
Valrhona Pastry Chef, Central Region
Calculated for (1) 10-12 cup bundt pan
Category: Cakes and Tarts
Difficulty: Medium
INGREDIENTS
Chocolate Cake:
1 ¾ cup
flour
1 cup Cocoa Powder

¾ tsp baking powder

⅓ tsp baking soda

⅓ tsp salt

1 cup + 1 tbsp butter, soft

2 cups + 2 tbsp. sugar

1 ½ tsp vanilla extract

3 tbsp dark beer or stout

3 each eggs, room temp*

1 each egg yolk

1 cup sour cream


*Chef's note: Room temperature ingredients ensure a more homogenous batter. When using hard butter and cold eggs, the batter can appear broken and separated.
Stout Glaze:
2 cups powdered sugar
3 tbsp + 1 tsp dark beer or stout
INSTRUCTIONS
Chocolate Cake:

Combine the flour, cocoa powder, baking powder, baking soda and salt. Sift the ingredients and set aside.
In the bowl of a stand mixer fitted with the paddle attachment, cream the butter with the sugar, until it is light in color.

Add the eggs, one at a time, scraping down the sides of the bowl before adding more, followed by the beer and vanilla extract.

Alternate adding the dry ingredients and the sour cream until fully incorporated.

Pour batter into a greased Bundt cake pan.

Bake at 176ºC (350ºF) for 50-55 minutes.

Remove from the oven and let stand 5 minutes before inverting onto a cooling rack.

Cake should immediately release- if not, let stand another 5 minutes with pan still on inverted cake then remove.
Stout Glaze:
Combine the powdered sugar and beer. Mix well with a whisk and pour onto the cooled cake.