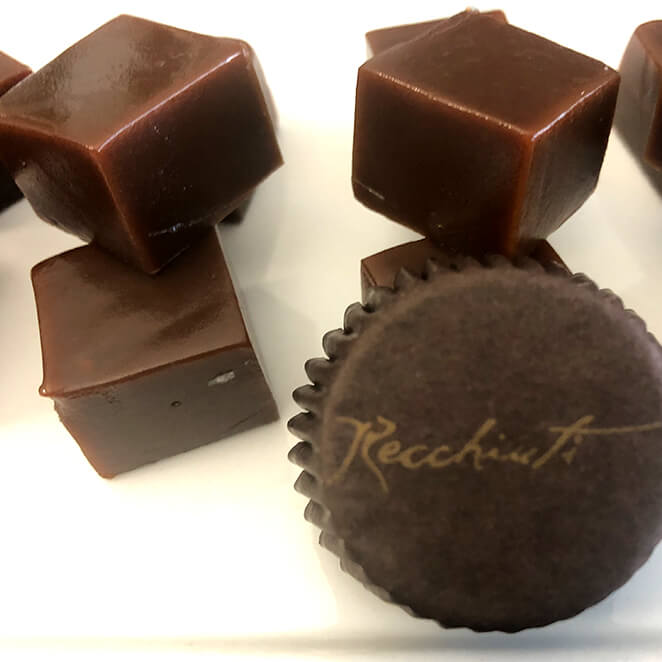 Bahibé Soft Caramel Bonbons
Category: Truffles, bonbons and candies
Serving: 1/2 frame (large 10mm frame)
Difficulty: Difficult
760 g heavy cream
760 g sugar
225 g glucose
INSTRUCTIONS
Bring the cream to a scald while the sugar cooks.
Cook the sugar to burnt stage, 365˚F.
Add the warm glucose.
Add the scalded cream.
Cook to 240.5°F (115.8°C).
Fold in the melted Bahibé 46% Milk Chocolate just to combine.
Cast into an oiled, stacked frame.
Allow to cool undisturbed.
Cut and wrap as desired.