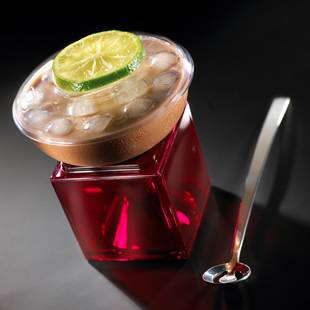 CHOCOLATE & RUM DRINK
Category: Beverages
Difficulty: Easy
Prep Time: 0 min
Cook Time: 5 min
Total Time: 5 min
INSTRUCTIONS
In a microwave safe bowl melt the Valrhona Milk Chocolate in intervals of 30 seconds.
In a pot heat the coconut milk with the sweetened condensed milk.
Pour a ⅓ of the hot mixture over the melted chocolate. Mix quickly to obtain an elastic and shiny mixture, then add ⅓ more and continue to mix rapidly to emulsify again and then finish with the remaining ⅓ of the hot mixture, making sure to completely mixed.
Once you get a shiny and thick texture add the rum.
Split the vanilla beans in half and scrape out the contents; add to the mixture. Chill.
Serve chilled over ice.