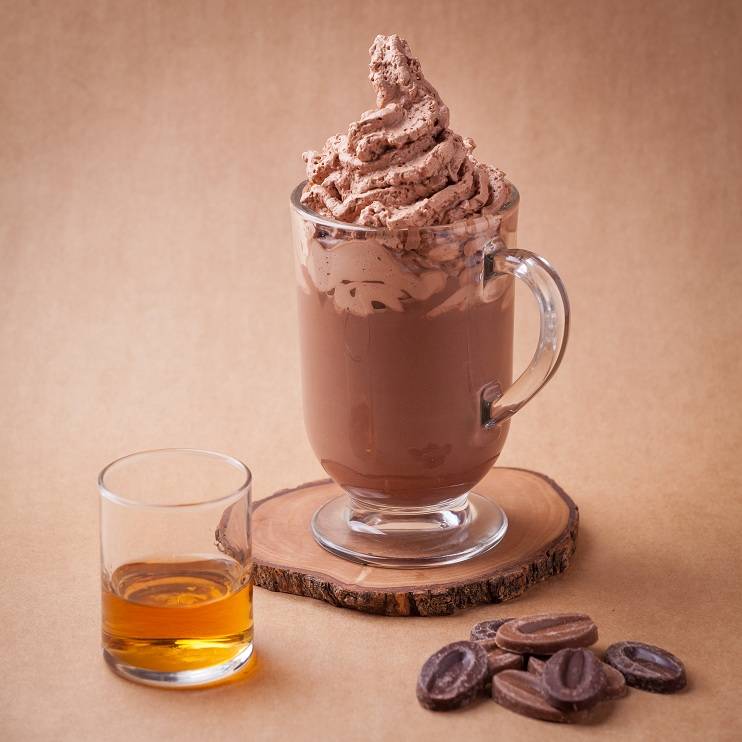 JIVARA VIENNOIS WITH A TOUCH OF WHISKY
An original recipe by Thierry Atlan from Sugar and Plumm
Category: Beverages
Difficulty: Easy
Prep Time: 20 min
Total Time: 20 min
INSTRUCTIONS
Hot Chocolate:
Bring all of the liquids to boil then infuse the vanilla bean, the cinnamon stick and the caramel extract for 10 minutes.
Strain.
Add the Valrhona Cocoa Powder and cook at 185°F (85°C), then pour the hot liquids in the chocolate.
Chocolate Whipped Cream:
Pour the sugar in the milk.
Bring to a boil and infuse the vanilla bean in the hot milk for 10 minutes then strain.
Bring to a boil again and pour the boiling milk on the chocolate.
Mix then add the whipping cream.
Let it cool down, pour in a siphon and add one cartridge of CO2.