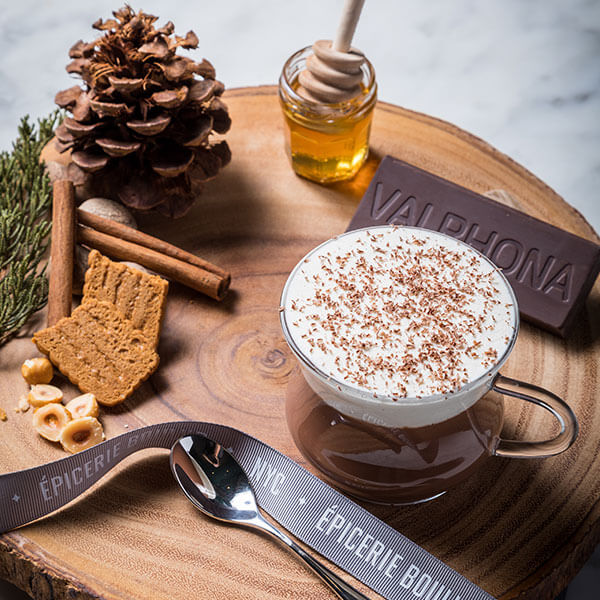 ORANGE MAPLE HOT CHOCOLATE
An orginal recipe by Jayce Baudry, Executive Pastry Chef, Épicerie Boulud.
Category: Beverages
Difficulty: Easy
9 g orange zest
375 g milk
95 g whipping cream
215 g water
INSTRUCTIONS
Bring the milk to a boil with the cream and water.
Add the orange zest and infuse for 30 minutes.
Strain and bring back to a boil. Stir in the Cocoa Powder and pour it over the Alpaco 66% Dark Chocolate Add the maple syrup.