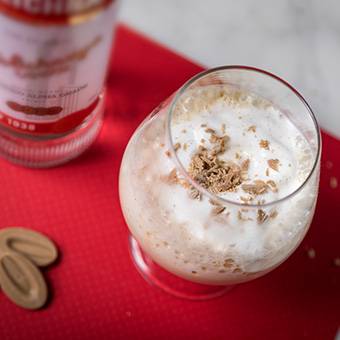 THE HOT BLONDE
An orginal recipe by L'École Valrhona Pastry Chef Derek Poirier.
Category: Beverages
Difficulty: Easy
INGREDIENTS
Calculated for about 6 servings, depending on size.
300 g
whole Milk
150 g
cream
65 g Vodka (optional)
INSTRUCTIONS
Bring the milk and cream to a boil.
Add the hot cream mixture gradually to the Orelys 35% Chocolate, stirring to emulsify and create a creamy beverage.
Add Vodka to the finished hot chocolate if you desire.