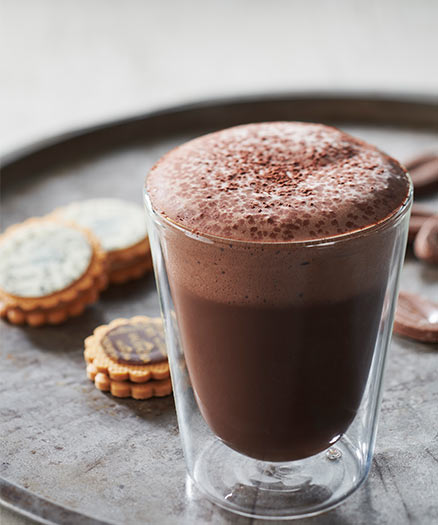 VALRHONA MOCHA
Category: Beverages
Makes one 10oz cup
Difficulty: Easy
INGREDIENTS
0.9oz (25g) Dark Hot Chocolate Mix
7.4oz (210g) milk of your choice
1 ea double shot espresso
Scoop the Dark Hot Chocolate Mix directly into a 10oz latte mug.
Add a double shot of espresso directly over the chocolate mix in the mug. Stir vigorously.
Steam slightly less milk of your choice than would be appropriate to make a 10oz latte.
Pour the milk into the espresso/chocolate mixture.
Finish with latte art.