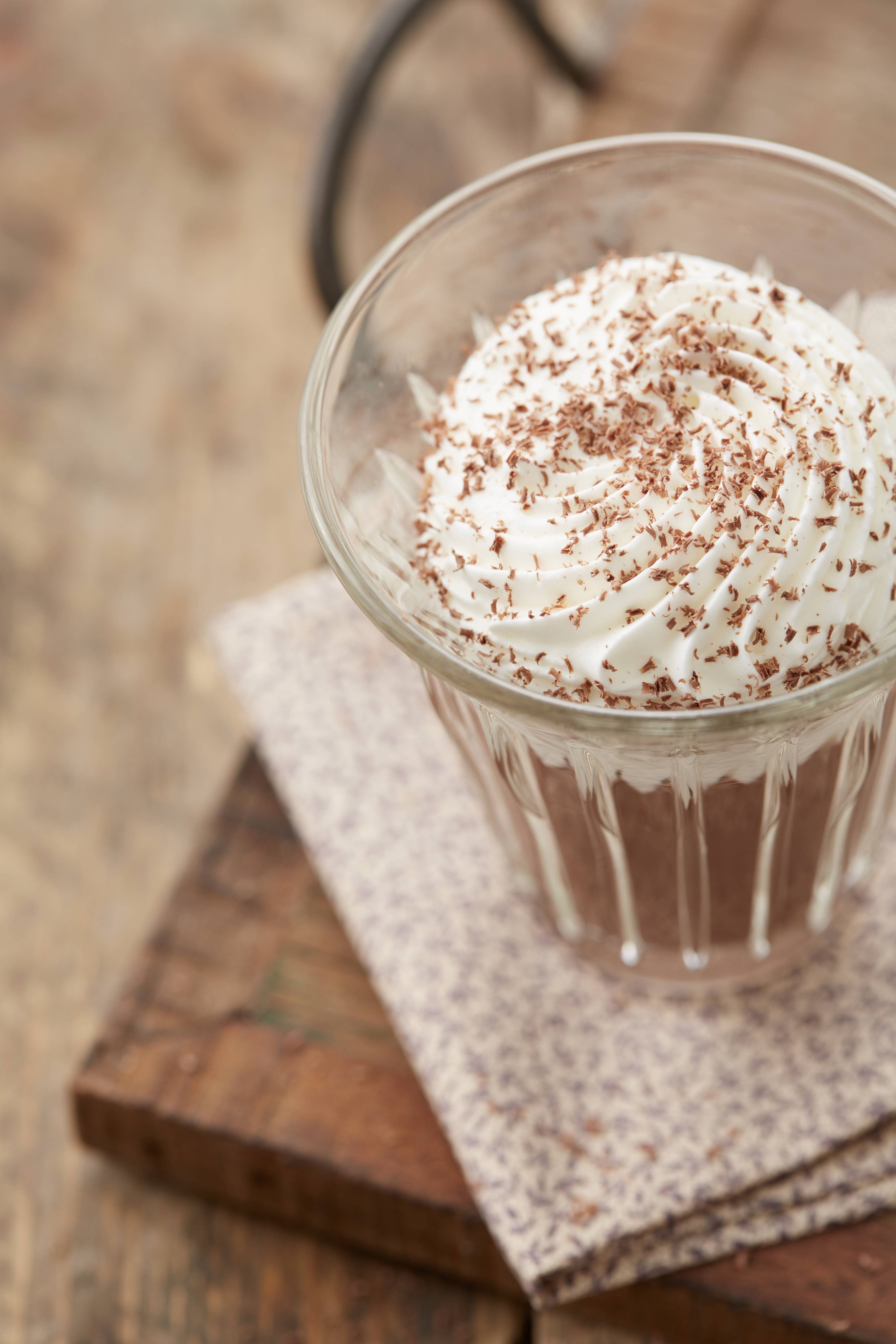 ALPACO Chocolate Pudding
An original recipe by l'Ecole Valrhona.
Category: Cremes and Mousses
Difficulty: Easy
Prep Time: 20 min
Total Time: 20 min

Orange Blossom Whipped Cream:
8 oz whipping cream
25 grams confectioner's sugar
20 grams orange blossom


INSTRUCTIONS
Chocolate Cream:
Mix the sugar, corn starch and Cocoa powder.
Boil the milk with the cream and pour a small amount onto the sugar mixture. Use a whisk to mix vigorously. Boil for 1 minute.
Pour one-third of the mixture onto the chopped Alapaco 66% chocolate and beat.
Once you have poured all the mixture onto the chocolate, mix, then place in the refrigerator.
Once it has cooled, pour the cream into small pots (approx. 25g per pot).
Orange Blossom Whipped Cream:
Mix all the ingredients together.
Use an electric whisk to stiffen the mixture into firm, airy peaks.
Pour into a pastry piping bag or use a spoon to garnish the little pots of cream.
TIP
You can swap the orange blossom for vanilla or lemon zest.