Organic Andoa Milk 39% Tasting Bar
Fair trade milk chocolate, organic farming, certified Fairtrade/ Max Havelaar
Grand Cru Single Origin Peru
Intense Milky Notes & Chocolatey
Milky sweetness, notes of farm milk and a touch of acidity.
Cocoa content: 39%
70g - 2.46oz
ANDOA MILK is a melt-in-the-mouth chocolate with a powerful, authentic milk flavor and powerful cocoa notes.
This beautifully molded bar is perfect for introducing yourself to the art of tasting, for gifting or sharing with your loved ones.
Read below for more information
Discover Oragnic Andoa 39% Milk Baking Chocolate - 8.8OZ 
$8.49

Availability:
Out of stock
ANDOA 39% is a deliciously smooth milk chocolate with a seductive milky sweetness and robust cocoa taste. This Grand Cru soft and mellow chocolate seduces with milk smoothness and chocolate tenderness, enhanced by a bittersweet hint.
ANDOA 39% is one of the visible expressions of Valrhona's commitment to sustainable development. In Peru, the world's second-largest producer of organic cocoa, Valrhona has cultivated the soil and sustainable relationships with the farmers to develop a fair trade certified milk chocolate from organically farmed ingredients.
This product is Kosher certified (Triangle K - Dairy) and Gluten Free
Understanding Organic Certification
Our chocolates' ingredients must meet strict growing standards to be certified organic. Certifications guarantee that ingredients are farmed naturally in a way that promotes biodiversity because they are free from:
• herbicides or synthetic fertilizers,
• pesticides,
• GMOs.
This certification also guarantees products are free from colorants, synthetic chemical aromas, and flavor enhancers.
More Information

| | |
| --- | --- |
| Applicable Dangerous Goods Regulations | Not Applicable |
Ingredients:
cane sugar*
cocoa butter*
whole milk powder*
cocoa beans from Peru*
emulsifier: sunflower lecithin*

(*) Product from Organic Farming. Certified by FR-BIO-01

cocoa butter, cocoa beans, cane sugarare Fairtrade certified, traded, audited and sourced from Fairtrade producers, total 73.7%. For more visit info.fairtrade.net/sourcing
This Product May Contain Traces Of Gluten, Nuts, Soy.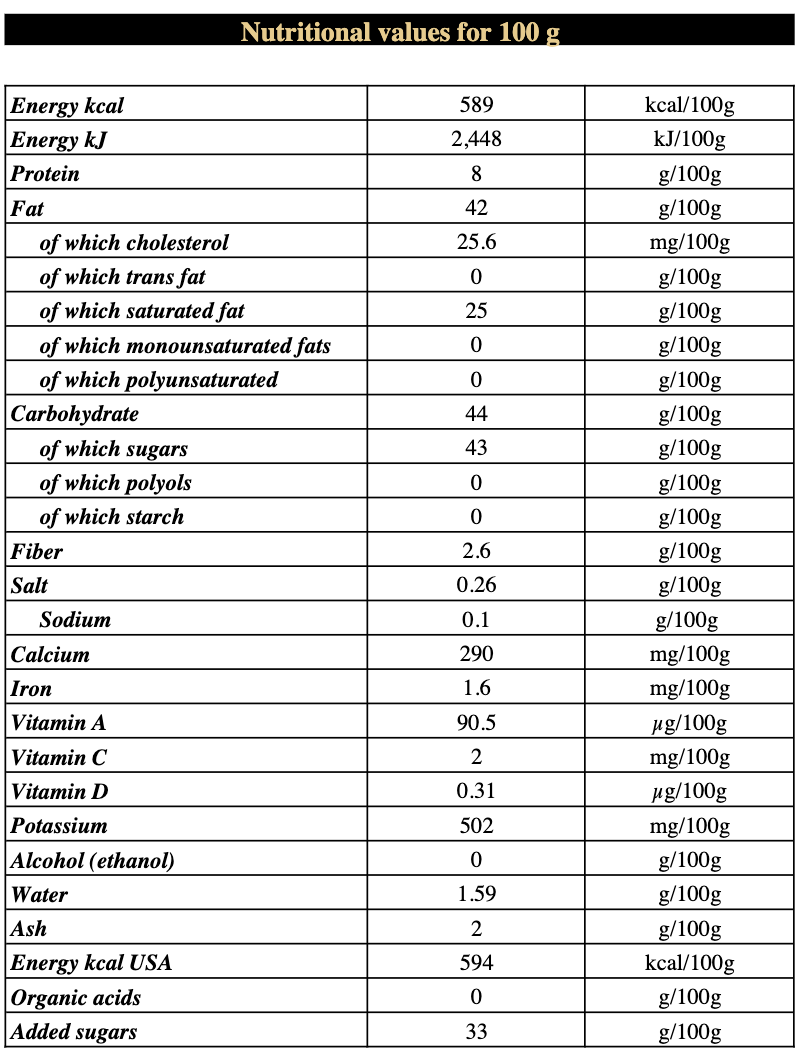 Bake with our Organic Andoa Milk 39% chocolate :