JIVARA 40% Valrhona tasting milk chocolate bar

Grand Cru Chocolate made from a complex blend of characteristic cocoas from Ecuador and Ghana
Valrhona JIVARA 40% Milk Chocolate's distinctive flavor, both mild and chocolatey, unveils notes of caramel and vanilla enhanced with a touch of malt
Cocoa content: 40%
Creamy & Chocolatey Milk Chocolate
JIVARA 40% Milk Chocolate's distinctive flavor, both mild and chocolatey, unveils notes of caramel and vanilla enhanced with a touch of malt.
70g - 2.46oz
This beautifully molded bar is perfect for introducing yourself to the art of tasting, for gifting or sharing with your loved ones.

Read below for more information
Discover JIVARA 40%​ With Caramelized Pecan Slivers Inclusion Chocolate Bar
Discover JIVARA 40% Milk Baking Chocolate
$7.89

With the creation of JIVARA 40% in 1995, Valrhona revolutionized the way we think about milk chocolate. This was the first chocolate to offer such a robust, cocoa-rich flavor.
JIVARA 40% is an exceptional milk chocolate with pronounced cocoa notes, which harmonize perfectly with notes of vanilla and a malt finish. 
JIVARA 40% is a subtle blend of cocoa aromatic profiles typical of Ecuador and Ghana. These profiles are blended to obtain Jivara's unique and consistent flavor, which is creamy and cocoa-rich.
Valrhona's JIVARA 40% milk chocolate blends milky and malty notes with vanilla accents. It combines deliciously with dried fruits, tonka bean, and salted butter caramel. It pairs very well with tangy red fruits, exotic fruits, maracuja, or mango. Finally, for the discerning palate, make a more daring choice by combining this milk chocolate with basil or violets...
The sweetness of Jivara's milky, malty notes delicately pairs with crunchy caramelized pecan slivers. This beautifully molded bar is perfect for introducing yourself to the art of tasting, gifting, or sharing with your loved ones.

100% recyclable & FSC-labelled packaging.
This product is Kosher certified (Triangle K - Dairy).
Discover JIVARA 40% Milk Baking Chocolate

Discover JIVARA 40%​ With Caramelized Pecan Slivers Inclusion Chocolate Bar
More Information

| | |
| --- | --- |
| Applicable Dangerous Goods Regulations | Not Applicable |
Ingredients:
Cocoa Butter
Whole Milk Powder
Sugar
Cocoa Beans
Brown Sugar
Natural Vanilla Extract
Emulsifier: sunflower lecithin
Barley Malt Extract
This Product Contains Malt; It Is Not Gluten Free.
This Product May Contain Traces Of Nuts, Soy.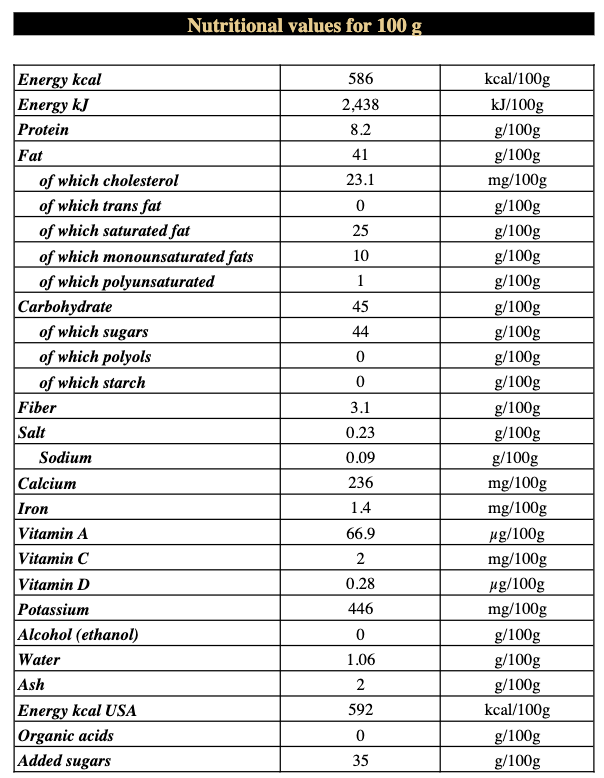 We found other products you might like!