MANJARI 64% Dark Tasting Bar
Grand Cru Chocolate Single Origin Madagascar
MANJARI 64% unleashes the fresh, tangy and acidulous notes of red berries, with a delicate finish recalling toasted nuts and dried fruit.
Fresh, Tangy & Red Fruit
Cocoa content: 64%
70g - 2.46oz
More information below
Discover MANJARI 64% Orange Peel Inclusion Chocolate Bar
Discover MANJARI 64% Baking Chocolate
$7.89

MANJARI 64% unleashes the fresh, tangy notes of red berries with a delicate finish recalling toasted nuts and dried fruit.
Fresh and tangy, Valrhona Manjari 64% liberates acidulous notes of red and dried fruits. Heavenly acidulous red fruit and dried-fruit hints.
Smitten with the powerful, uniquely flavorsome beans that its sourcing teams uncovered in Madagascar, in 1990, Valrhona decided to declare its love by creating Manjari. 
MANJARI 64% is the product of a long-running partnership between Valrhona and the Millot plantation in northern Madagascar. Valrhona partners have cultivated a high-quality cocoa that has become one of the brand's great classics. After more than 30 years of collaboration, MANJARI 64% chocolate was born in 1990 and is now one of the brand's greatest classics. It also honors the power and typicality of Malagasy cocoa, known for its notes of red fruits, acidulous and fleshy!


This product is Kosher certified (Triangle K - Dairy) and Gluten Free
Discover MANJARI 64% Orange Peel Inclusion Chocolate Bar
Discover MANJARI 64% Baking Chocolate
More Information

| | |
| --- | --- |
| Applicable Dangerous Goods Regulations | Not Applicable |
Ingredients:
Cocoa Beans From Madagascar
Sugar
Cocoa Butter
Emulsifier: sunflower lecithin
Natural Vanilla Extract
This Product May Contain Traces Of Gluten, Nuts, Milk, Soy.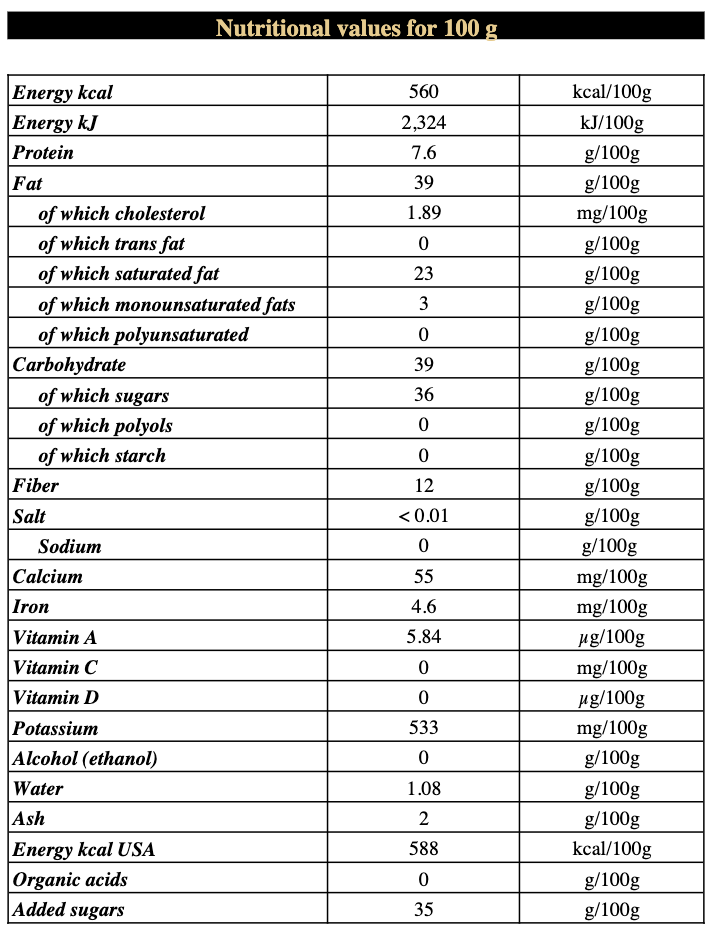 Bake with MANJARI 64%:
Wine Pairings
Here is a versatile pairing chocolate that works with both white and red wines. Manjari's fresh, fruity notes pair well with a fruity, high acid Sauvignon Blanc from either California or New Zealand. The citrus flavors really shine here. One can also opt for the dessert style Rieslings from Washington state or Germany. For reds, go with a strong spicy Californian Zinfandel to soften the acidity of the chocolate; great combination.
Beer Pairings
Orange peel, citrus zest and clove add a mid-palate zing to this chocolate, with almond and mocha undertones. A perfect pairing to complement these lively fruit flavors and the moderate texture of the chocolate is a Tangerine Wheat (Domestic) made with all natural ingredients and with enough substance to match the weight of the chocolate. For a slightly different style of beer, an Apricot Lambic, produced by spontaneous fermentation with indigenous yesats, would again highlight the sweet, tangy fruit of the chocolate and offer a more rustic, earthier taste on the palate.
We found other products you might like!